"Embracing Change Painlessly: Maximising The Mind – Engaging God's Word"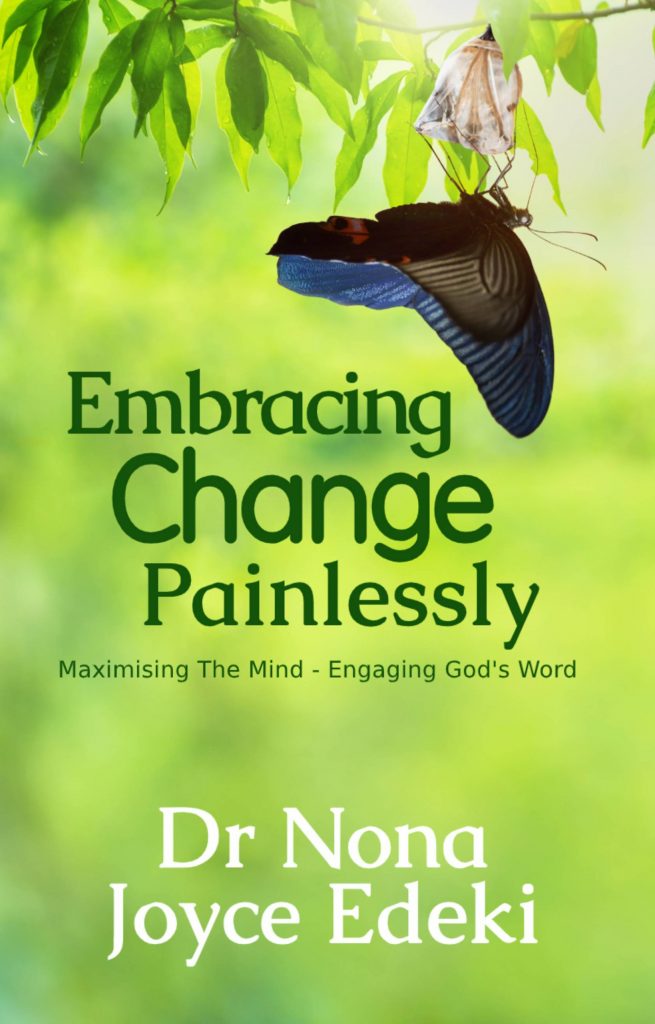 Old Ways Won't Open New Doors; Embrace Change.
Life is one huge continuum of change but it is a wonder that a lot of people continuously resist change.
What does change mean to you? Does it mean pain or the anticipation of pleasure?
Embracing Change Painlessly is all about living, identity, adaptability, flexibility, open mindedness and being willing to explore unknowns – areas outside our comfort zones.
Embracing Change Painlessly will teach you how faith can help you to define who you are and gives you the strength to face the numerous changes that life will throw at you. Without these changes, there is no growth. Every new stage of a positive change takes you to a better place and make you more like your imagined-self.
Read the book with the hope that you will become that whole and entire PERSON that God has created you to be.
Embracing Change Painlessly is now available on Amazon in paperback and kindle formats. It is also available on Barnes & Nobles. Make sure you order your copy today!