Father, I come to You just as I am without a plea but only upon the finished work of Jesus Christ. I come boldly to seek your face today. Honour and praise to You for this provision Lord!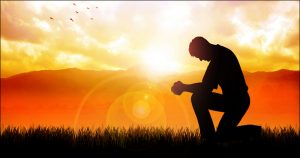 I stand amazed at the wonders of all Your works all around me everyday, Thank you Lord!  Knowing that as I seek you, You'll reveal yourself more and more to me, I say thank You! You guide my path and order my steps by Your Holy Spirit and Your Word, I say thank You Lord! The more I seek to know You the more You reveal yourself to me, I say thank You. Lord, give me the quizzing mind of a child always and may I never have enough of You all my days. Give me a meek and a contrite heart to learn from Your word and know every prompt and leading lesson from the Holy Spirit, Amen.
Lord, each day You teach me a new lesson, may I always have a humble heart that is teachable. That I may be a fountain of physical, material and spiritual blessing to others, Lord this is my hearts' desire. Knowing Lord that for me to be an effective tool in Your hand I need to position myself in You, deeply rooted and grounded in Your word, such that my will becomes enthralled completely in Yours. Once my will becomes Yours in every way, I m fully ready to be a battleaxe in Your hands, Father, hear my prayers, Amen.
That I call you Father, gives me a warm feeling inside, knowing that You accept me unconditionally, Lord I thank You. I long for deep revelation and knowledge of Your word through Jesus Christ, the author and finisher of my faith. Truly You have taught me things in the past, Lord, today I hunger for fresh and new things from Your Spirit. Fill me and fill my thirst Oh God in Jesus name, Amen.
Keep this hunger going Lord, that I will always know that without You, I am lost and cannot find my way through this life. I wish to be able to say honestly that I live each new day in a surrendered state of mind. A state of careless abandonment to Your will my creator and maker. It makes me feel safe knowing that You are in total control of my life. As odd as it sounds when I say it, I am relieved to know that every time I surrender to You and follow Your ways, You give me a new perspective on every situation. Lord, may my expectation not be cut off as I hope in You alone.
Thinking back, it breaks my heart how I have had so many shortcomings in meeting Your standards; in it all Lord, I know I am complete in You. You specialise in making the most amazing objects of beauty out of the broken and 'rejects'.
Lord, today I pray for all persons in similar states of total surrender all around the world that You will meet them at their point of brokenness; that You will heal them-spirit, soul, and body; mend their hearts and strengthen them in You. That the reality of Your word which says in You we live move and have our being will be so real like never before to them, Father. That You will sustain us by Your eternal peace as we stay our minds on You.
Lord, living our lives will take on a special and new meaning each day. You will give us a hope and a future. That the reality of your presence will overwhelm our hearts; and seeking to feed on Your faithfulness in Your presence will be our daily desire. Amen.
The world may be in turmoil and all that we hear may be lack and pain, alas our hearts shall remain steadfast seeking Your word and resting on Your promises. As we seek You, You will cater for all that concerns us. Thank You Father, because we have the assurance that You are God and in You, all things hold together.
Thank You for holding all in my life together even when I do not know where to go or what to do.
Thank You Father for all You do and for things You are yet to do in my life, Amen.
NJ